SkillSession
SkillSessions are for adult tennis players looking to develop a specific area of their technical game. SkillSessions are run at the weekends from January to March. Please note - we are are not running any SkillSessions in 2017. They will hopefully return in 2018 after we have sourced a new venue!
SkillSession Overview
5 hours of intensive coaching, 10:00 – 16:00
Specific skill focus (i.e. Make Your Serve Count)
Warm up and warm down sessions
Video analysis using Sony Sensor technology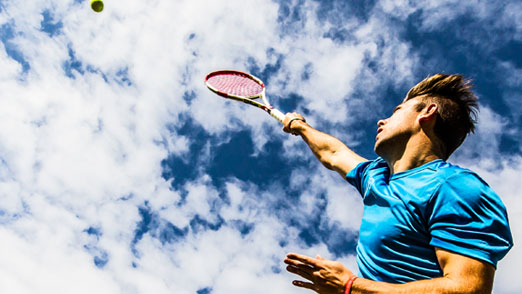 Opened in 2007 to develop Britain's top players, the NTC is a fantastic location for the JMT SkillSessions. Tennis will take place on the outside courts but indoor play may take place if there is availability.
Run in partnership with Erwan Nicolas (Pro-Tennis)
View Dates +
Hide Dates -
| Dates | Theme | Suitable For |
| --- | --- | --- |
| TBC in 2018 | TBC | Adults |
Find My Camp
If you need help finding the camp that is for you then please contact us.
Important information that will help us:
Preferred dates
Age
Player level / rating
With or without accommodation
How you heard about us
With or without English lessons (For International Players Only)