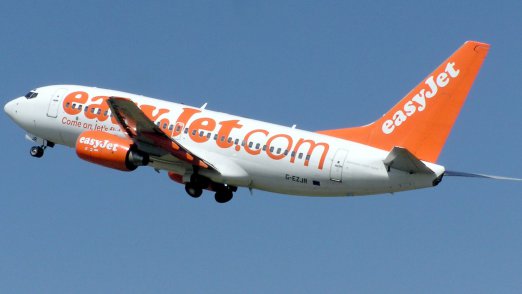 Time flies when you're having fun. But how do you fly to the fun time? Over the course of the years, we've come across a number of challenges that our clients face in order to fly to our holiday destinations.
From what airport to which airline, from what can be packed on board to who can fly alone, from local airport transfers to making your own way to the destination, travelling logistics may sometimes be in your blind spot. We believe the gain is worth the little pain, so we've done some research and we hope our findings may help you smooth up the process.
Finding the best flights for your needs
There are several operators in the travel industry that make the flights business one of the most competitive and theoretically user-friendly out there. However, with so many websites to choose from (Expedia, Travel Republic, Booking, Fare Compare, Kayak…), sometimes we wonder if these actually do make it easier to search for a flight!
The latest entry into the market is internet giant Google, with its Google Flights tool. Google Flight offer some really useful tips and functions to keep costs down including some that, similarly to EasyJet's booking page, show you the lowest fares for your route on the calendar and even alerts you about a time and a date when your flight route's fare is likely to increase, hoping of course it matches your time needs. Crafty!
As we can see, it's an industry whose operators, rules, regulations and standards are always changing and we try to stay on top of these changes. Generally, we can say that:
Usually main airports (like, for instance, London Heathrow, but unlike Barcelona El Prat as an important exception to the rule) are served by major airlines only;
Low-cost airlines focus on more second-tier airports that sometimes have grown to be much larger and more relevant thanks to exactly that (like London Stansted or Milan – Orio al Serio);
Major airlines often cost more but provide, among other things, a bit more legroom, an in-flight meal and more daily options;
Low-cost airlines tend to offer better deals but often enough it may end up being a too-good-to-be-true deal as you'll then need to add features that major airlines include in the advertised fare (like choosing your seat at a cost, or a restricted time-window for online check-in, stricter age-restrictions rules, costlier airport transfers…)
Depending on your needs, you might not be able to choose one over the other.
This is why planning ahead is always key. It might even help you to discover discounts for families you might not be aware of if booking last-minute, like the discounts for under-16's (Ryanair offers 50% off checked luggage and priority boarding for kids under 16 and since March 2016, children under 16 don't pay Airport Passenger Duty charges). We're always eager to help you through our experience so don't hesitate asking for pointers wherever we can help.
Tennis rackets
On a more tennis-related side, not all airlines will allow you to bring your racket on board as hand-luggage. Some will blame it on security, some say it's the airport's rules, some just have it specified in their Ts&Cs. Whatever the reason, as a rule of thumb European low-cost airlines like Easyjet, Monarch or Ryanair won't allow you to bring your racket on board with you (you'll need to check it in as part of the hold luggage, so be careful as the weight of the packed luggage might put a strain on the strings' tension!). In our experience some major airlines do allow you to take your tennis racket on board which could represent a major cost saving, so do check with them before flying.
Airport transfers
Getting to and from the airports is one of the main hidden issues people tend to overlook. The most cost-effective means of transport will depend on a large number of factors, including your party size, the availability of public transport, highway costs and so on. A party of 4-5 passengers will be better off sharing the cost of a cab or driving their own car, for instance, while individuals might benefit from public transport or shuttle providers like National Express (if available).
If you drive to your local airport, it is worth exploring all the car park options. In our experience, you can often get the cheapest deals by booking car parking for 7 days as opposed to, say, 3 days.
The price of car parking varies enormously by airport. For instance, you will very often get some great flight prices at London Stansted but do check the car parking charges as they may make the total cost higher than you expected.
As for the destination airport, your options might vary quite a bit. A great example is provided by the Algarve or Mallorca, where Faro and Palma airports are served by cost-effective shared-shuttle transfer companies whose tickets you can pre-purchase on line via websites like Hoppa.com or Shuttledirect.com (don't leave it to too late as these sites require you to book more than 24 hours in advance).
However, some destinations do not yet offer the benefits of a shared-shuttle service. Dreamy Lake Garda, for instance, or even sunny Andalucia or classic Venice don't offer as of yet such local alternatives, but you'll have the choice of renting your own car or hiring a cab or water-taxi or even public transport (which might run you much transfer times at a lower cost).
All in all, what we can suggest is…
Plan ahead;
Never make price your main or only deciding factor;
If you can, be flexible but always practical with your dates and airport choice;
Check for any perk or discount that might be offered to families flying with kids;
Always check with your airline about their tennis racket policy;
Check the car-parking costs and/or explore your transfer options with us or on line before you book.
It might sound like a bit of work but remember: no pain, no gain!
comments powered by

Disqus