The Other Side of The Net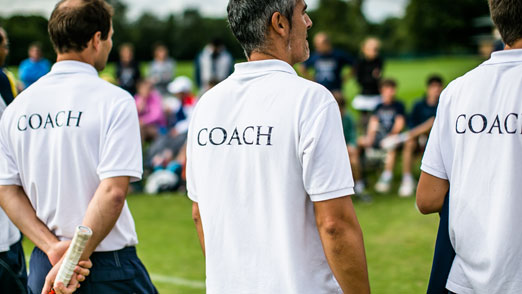 The world of tennis is an extremely wide, challenging and competitive one. There are so many levels and shades, whether it's racquets, courts, players, coaches, clubs, camps… you name it, it's probably there. Sometimes it develops into micro-worlds that are fascinating but also somewhat complicated, even daunting sometimes to approach.
One element that makes Jonathan Markson Tennis stand out is its high-level coaches and we'd like today to pause and focus a bit on this aspect.
Many of us, including me, have moved on from "just" enjoying the playing side of tennis to learning more about the coaching side of things. As the player's development really never ends, so does the coach's. The start of this pathway probably is the most exciting, yet challenging, part of the journey.
As an LTA level 1 Assistant Coach you get to wet your feet in coaching and truly realise if it's for you. It takes a particular kind of attitude and approach to the game to be a coach. Technique and knowledge are indeed important, but just as much are other less straightforward skills like communication and people-management. These may be developed in most coaches if they are serious about the job, but a strong mental adjustment and the adoption of new perspective are necessary from the player's background.
It starts from coaching kids, which can be underestimated. While you're always under the guidance of a level 3 or higher coach, you start dealing with issues like getting the players excited about the game, keeping up their involvement, dealing with an often faltering attention span, building a sports' ethic and so on, as well as all the technical bits. It's not as easy as it sounds before embarking this journey, but the most rewarding part is probably seeing that you're already somehow developing your own style of coaching through lots of testing, failing, adjusting, pulling through.
You then become a Level 2 Assistant Coach and you're given more autonomy. Your experience with kids is generally stronger and you're ready for slightly more demanding players on the technical side, who however are usually paying more attention to your words. The pressure isn't lower or higher: it's just different, and so are the personal rewards, since you may get to coach teens or even adults who sometimes will probably know the game enough to rate you as a coach.
At the next LTA levels, 3 to 5, we find proper licenced coaches. These are the kinds of collaborators that apply with Jonathan Markson Tennis from all over the world (the equivalent of the LTA rating is considered for each country), but only a few succeed in joining our team.
Experience is one of the most important factors. It is not only what defines a coach's style, it also provides for a guarantee of being able to handle situations, people and challenges that have been dealt with before. Of course all coaches comes from different walks of life and, while all have years of experience, they will show it in different ways.
Every coach is different. Every style is unique. Some coaches adopt a more authoritative approach, some a more friendly one, being able to level with you more directly. Some convey a strong love and enthusiasm for the sport by way of strong words, praise, criticism… others use a bit of a "drier" but just as effective and defiantly professional approach to get the best out of you. One thing we've seen to all along since 1981 is that they all must deliver.
Delivery is key. It is possibly the main factor that determines the success of a coach and a company as a whole. This is why the coach recruitment process needs to be careful, stern, uncompromising, and it has to be followed up by having the successful coaches become one with the programmes to deliver.
This isn't something that happens overnight. The micro-world of providers is vast and very few around the world, like us, are standing the test of time. This is why we're proud that some of the best coaches available do choose to work with us.
This is also why we've created our new summer camp in Brighton, where the "Coach in Training" programme is available for those players who are ready to learn more about coaching and, specifically, the Jonathan Markson Tennis coaching philosophy, to one day be eligible to become our very own coaches.
As a company we've pretty much grown in a similar way as coaches (and players) do. Thanks to 35 years of experience, the early days' challenges aren't the same as today's, but the world of tennis does keep you on your tiptoes and the only way to stay ahead of the game is to always find and overcome these new challenges. The coaching micro-world is one of the main sources for such challenges, and we couldn't be happier about it.
comments powered by

Disqus