Travelling post-brexit for your tennis trip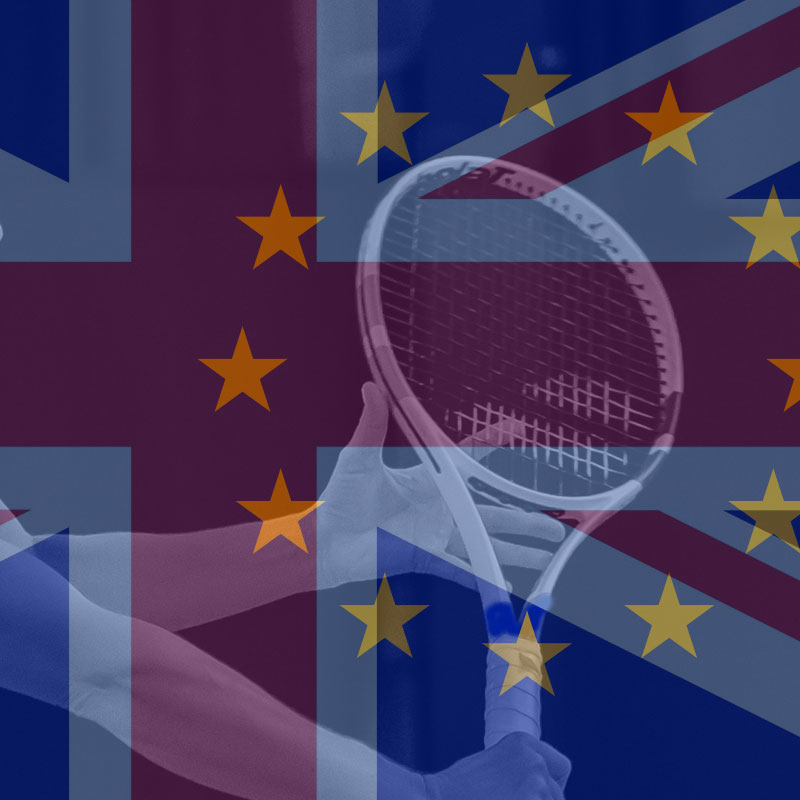 Prepare now for post-lockdown tennis travel to the UK and EU. Is your passport valid? Does your EHIC card cover you? Have you got the correct driving license?
What you need to enter the UK
If you're an EU, EEA or Swiss citizen:
Irish citizens can continue to enter and live in the UK.
EU, EEA and Swiss citizens can travel to the UK for holidays or short trips without needing a visa. You can cross the UK border using a valid passport which should be valid for the whole time you are in the UK.
You will not be able to use an EU, EEA or Swiss national ID card to enter the UK from 1 October 2021 unless you:
have settled or pre-settled status under the EU Settlement Scheme
have an EU Settlement Scheme family permit
have a frontier worker permit
are an S2 Healthcare Visitor
are a Swiss Service Provider
In these cases, you can continue to use your national ID card to enter the UK until at least 31 December 2025.
Travelling from the UK to the EU
You may need to do extra things before you travel to the EU such as
check your passport

get travel insurance that covers your healthcare

check you have the right driving documents
Check the travel advice for the country you're visiting for the latest information. Because of coronavirus (COVID-19), read the advice for travelling during the pandemic before you plan your trip.
1. Passports: check if you need to renew
On the day you travel, you'll need your passport to both:
have at least 6 months left
be less than 10 years old (even if it has 6 months or more left)
These rules do not apply to travel to Ireland. You can continue to use your passport as long as it's valid for the length of your stay.
2. Healthcare: check you're covered
Your existing European Health Insurance Card (EHIC) or Global Health Insurance Card (GHIC) will be valid if you're travelling to an EU country. A GHIC or EHIC gives you the right to access emergency state-provided healthcare during a temporary stay.
Remember that a GHIC or EHIC is not an alternative to travel insurance. It will not cover any private medical healthcare or costs, such as being flown back to the UK, or lost or stolen property. You should make sure your travel insurance covers your healthcare needs.
3. Driving
If you're taking your own vehicle, you will need a green card and a GB sticker.
You might also need an international driving permit (IDP) to drive in some EU countries if you have:
a paper driving licence
a licence issued in Gibraltar, Guernsey, Jersey or the Isle of Man
Check with the embassy of the country you will be driving in.
Other things to consider
Taking food and drink into EU countries
You are not able to take meat, milk or products containing them into EU countries.
There are some exceptions, for example, certain amounts of powdered infant milk, infant food, or pet food required for medical reasons.
Free mobile roaming: check with your phone operator
The guarantee of free mobile phone roaming throughout the EU, Iceland, Liechtenstein and Norway has ended.
Check with your phone operator to find out about any roaming charges you might get from 1 January 2021. A new law means that you're protected from getting mobile data charges above £45 without you knowing.
Visas for short trips: you do not need one if you're a tourist
If you're a tourist, you do not need a visa for short trips to most EU countries. You'll be able to stay for up to 90 days in any 180-day period.
Different rules apply to Bulgaria, Croatia, Cyprus and Romania. If you visit these countries, visits to other EU countries do not count towards the 90-day total.
You can travel to and work in Ireland in the same way as before 1 January 2021.
Source & further information: https://www.gov.uk/visit-europe-1-january-2021
comments powered by

Disqus